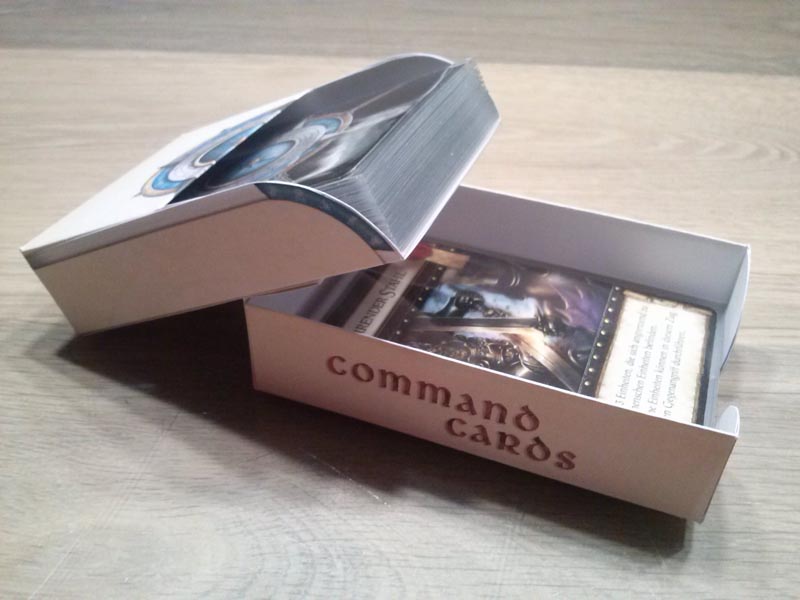 Deck Dispenser
Overview
Command Card dispenser
This is a multi-functional tuckbox that is not only meant to hold your sleeved command card deck, but also acts as an in-game dispenser box that stops your cards from sliding from the pile and a built-in holder for your discard pile. Just flip the upper flap around and put it on the table. Thanks to various reinforcement pieces the whole thing is quite sturdy.
Lore Cards Dispenser
Same concept, different artwork. One dispenser each for the Daqan and the Uthuk lore decks. Same size as the command card dispenser and therefore able to hold both the core game deck and one additional expansion deck. Of course you can use it to play with a specialized lore deck with fewer cards, too. The lore card dispenser is built the same way as the command card dispenser.
Building instructions
For general tips on printing, cutting, and folding please visit my FAQ page. If you just need some help with building the DeckDispensers, here you go. The instruction works for the command card dispenser as well as for the lore card dispenser, they just feature different artwork.
Download