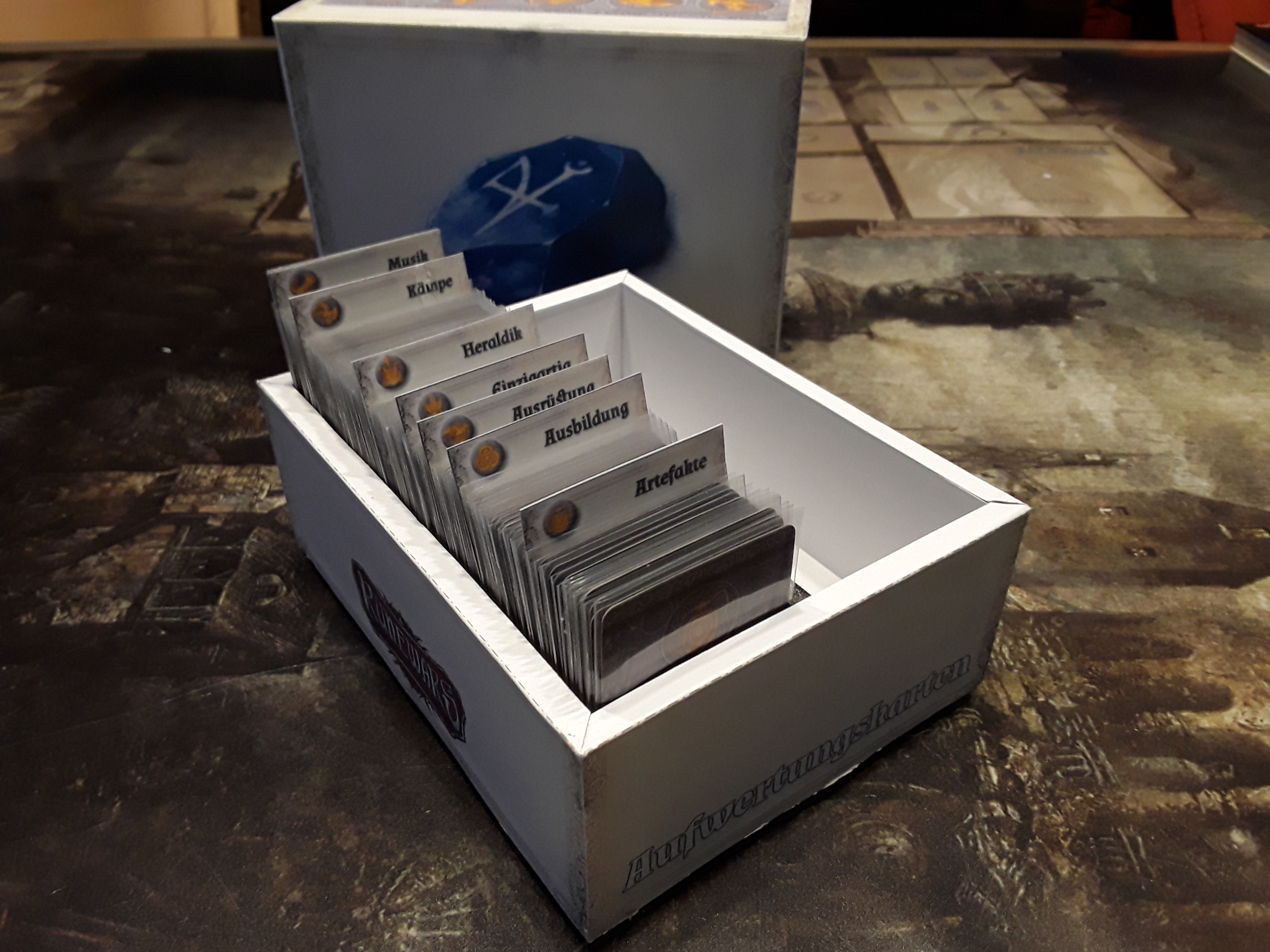 Collector Box
Overview
Like my previous CollectorBoxes for X-Wing, you'll need some 5mm foamboard to build this one. No, I don't want to anoy you and yes, I know that a while ago I promised I'd stick to cardstock. Take a look at the X-Wing section, I even designed a cardstock only version, but it simply turned out to be not sturdy enough to hold a big amount of sleeved cards. This is the main reason I've switched to foamboard. And don't worry, working with foamboard is both fun and easy! Check out my instructions.
At the moment, the box might seem too big for the amount of cards you own right now. But I'm pretty sure this will change in the future. Until then, use the free space to store you MoraleDispenser, the big cards or even some dice!
Instructions
Please refer to the instruction slider in the
Generic Material
section. It's basically the same, you simply have to add the middle wall before glueing the last small wall to the box. It's easy, really, I've even added some markings where it should be glued. Let me know if you encounter any problems!
Download
All Runewars files are ready for localization!