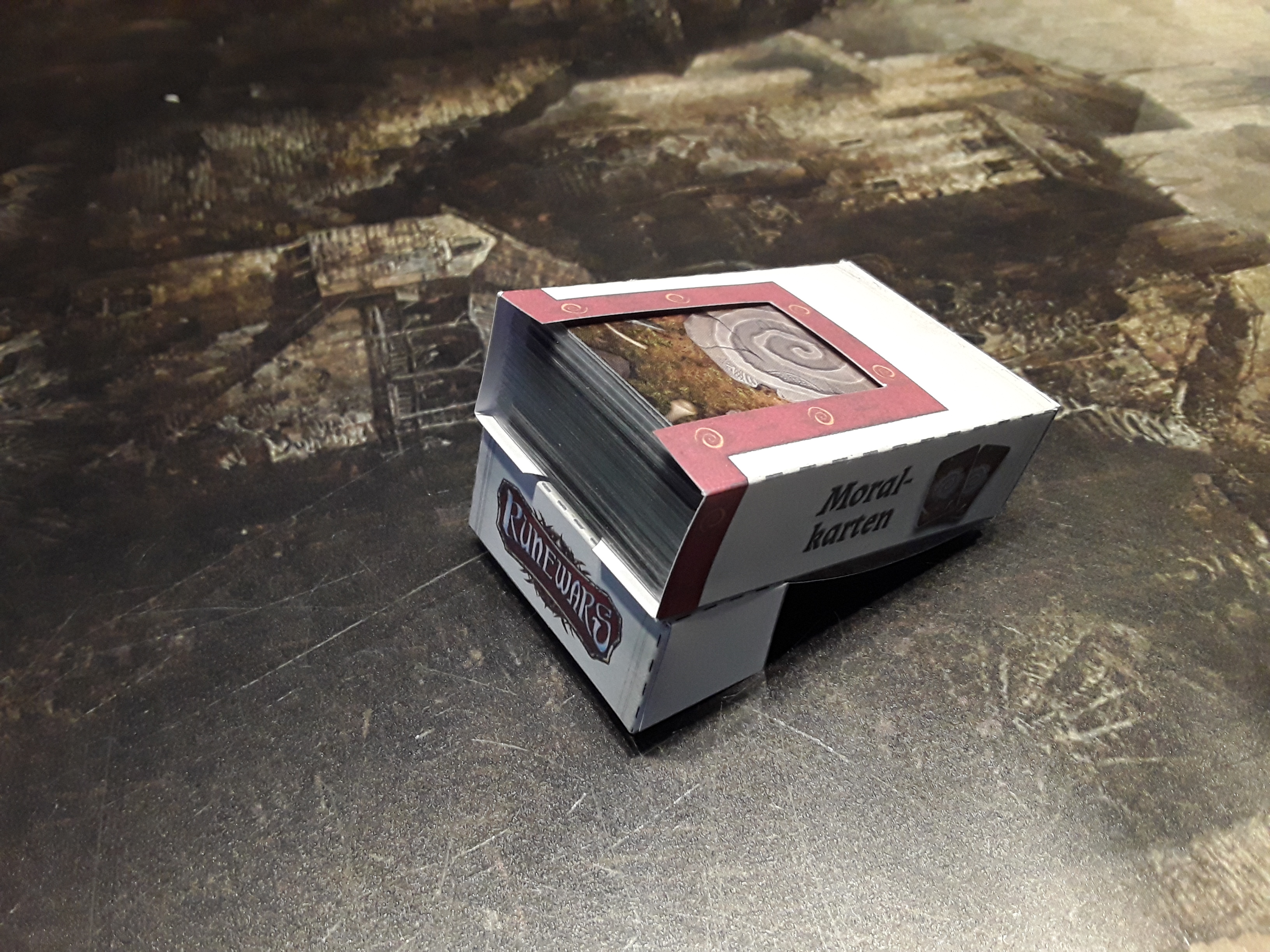 Morale Dispenser
Overview
Following an idea on a german X-wing forum I designed a tuckbox that is not only meant to hold your sleeved damage deck, but also acts as an in-game dispenser box that stops your cards from sliding from the pile. Just turn the upper flap the whole way around and put it on the table. Because I got some really great feedback for the X-Wing version of this box, I thought why not make a version for the morale deck from Runewars? There you go! If you're in desperate need of a standard tuckbox, feel free to bother me. But give this one a try, it's really cool and easy to build!
Instructions
Don't worry, this box is only slightly more complicated to build than a standard tuckbox, just follow these steps:
Print dispenser box only, ignore the other print .

Cut all solid lines and fold all dashed lines (including the not dashed line on the big flap where a subtle note tells you to do so).

Build the main box first.

Put damage deck inside.

Glue lower part of the flap to the bottom of the box.

Glue the upper lid of the big flap. Make sure to close the flap before glueing to get a nice fit.

Enjoy your new dispenser box.
In addition you may refer to these pictures of the X-Wing version, sorry for being lazy, I figured I'd better spend my free time designing than taking the same photos again simply with a different box:

Download
All Runewars files are ready for localization!