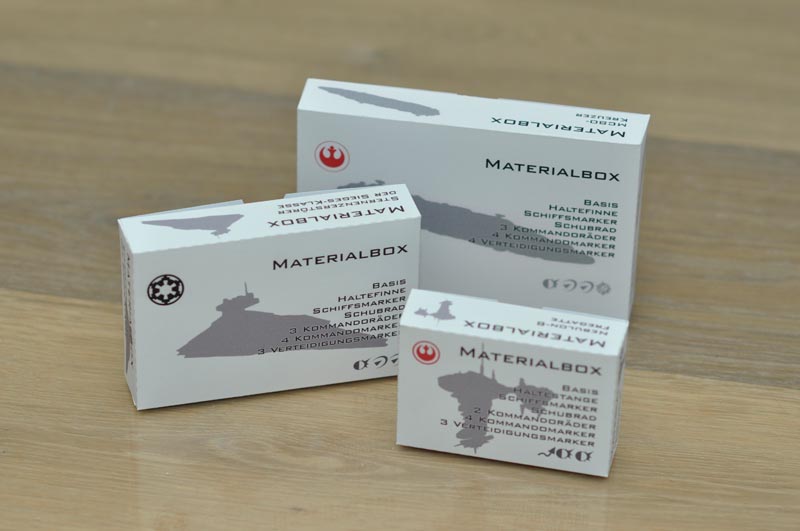 Gear Boxes
Overview
What is a GearBox?
Each ship in Armada comes with a number of things you have to gather before play. To make this easy, just build a GearBox for each ship, where you can store everything besides the miniature (which belongs in the MicroHangar). Building the GearBoxes shouldn't be a problem at all, like the MicroHangars they are just simple tuckboxes. Here's a list of the components that fit inside:
Base
Peg or Fin
Ship token
Speed dial
Command dial(s)
Defense and commando tokens
If you're having a hard time figuring out how to put everything into the GearBox, check out this little video (forgot to add the command tokens both in the video and the picture, never mind, they fit anyway).
Downloads