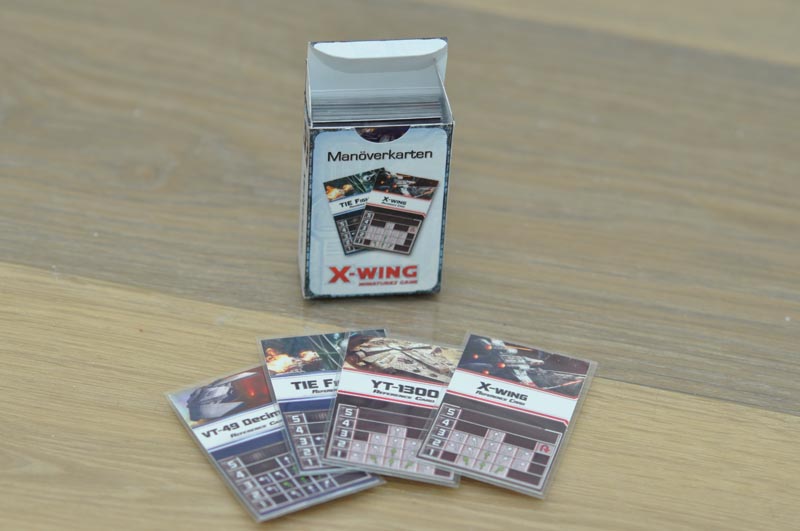 Mini Maneuver Cards
Overview
What are MiniManeuverCards?
Those cards are based on a design by GeckoTH on BGG, who created the first of those cards a long time ago in a galaxy… in pilot card format. I like them a lot but they carry to much redundant information for my taste, therefore I created (with Tom's permission) small versions (upgrade card format) that carry only the ship's name, an artwork and the maneuvers.
Inside the file you'll find a page for each of the main factions and one page for epic ships. You can leave each page complete (maybe cut the white border and/or laminate it) as reference or cut small cards from each sheet, put them into sleeves, if you like and place them beneath the corresponding ship cards on the table (or into my CardHolder). There's no fancy background at the moment, it's on my list, but not on top. Feel free to bother me further if you are in desperate need of them.
The maneuver tables for some of the newer ships are significantly wider than the older ones, thanks to the new maneuvers. I had to tweak those tables a bit to fit everything on the little card.
I intend to update this file when new ships come out. And yes, I will add an additional page containing only new maneuver cards, this way you won't have to print all cards again. As always, feedback welcome!
Download