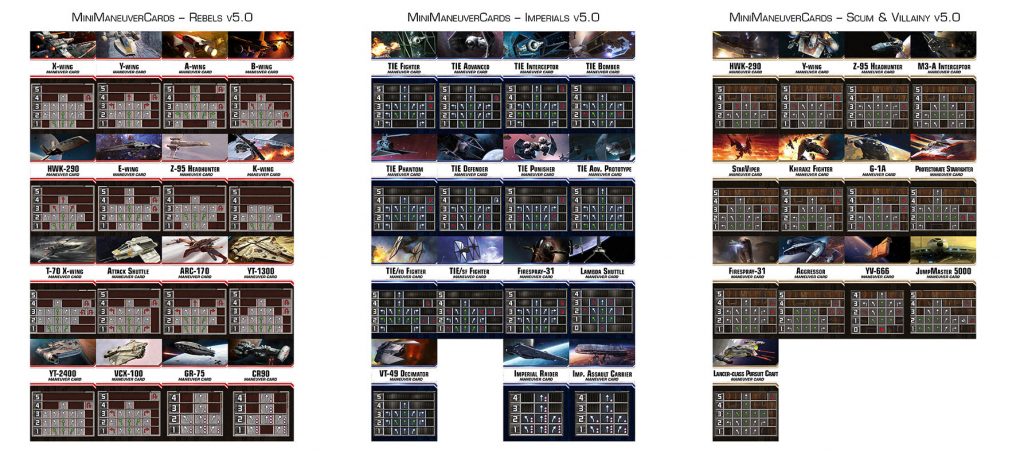 Me again, see, I'm catching up!
I've updated the MiniManeuverCards to v5.0, now including all wave 9 ships. There's no png archive file, had some trouble with my master file, but instead I've added a separate page containing only the new cards. Hope this helps. Please let me know if you desperately need the png archive.
More to come,
SirWilli
EDIT:
Corrected a small bug in the ManeuverCards (M3-A), updated to v5.1. Sorry.